For his work, André Delhez swallows up 55,000 km per year. He is commercial director of a company which sells specialised equipment for rest homes. This father of two young girls is a regular driver of turbo-diesel powered cars. But he didn't know the additional box-unit. So no preconceptions, either positive or negative.  
Within the framework of this test, André received his box-unit by post, as do many P-Tronic clients. He is asked to install it himself..
« When you approached me to test your product and you explained how it would all take place, I have to admit to having some misgivings when I found out I would have to delve under the bonnet myself. But when I opened the box stamped with the P-Tronic logo, I very quickly realised that this would cause me no problems. The explanations were clear, and illustrated with photos. Fitting the box finally took me about two minutes. »
The verdict on the road
Now the additional box-unit is connected, let's see what the verdict is on the road. André lives in the centre of a medium-sized town. So leaving his home first means joining the urban traffic.
« With 204 bhp under the bonnet, my BMW is already pretty powerful. But despite this, I immediately felt an unmistakable difference with the box-unit. Torque was released earlier, and gave the engine even more suppleness, which is very pleasant in town ». Confirmation on the motorway. « I can't deny that the first thing I wanted to do was find out what the box-unit could do in terms of power. And I was very surprised. The extra power was such that I had to change my habits. When you regularly drive the same route, you know when you have to change gear, when you have to slow down... With this box-unit, I realised that not only could I change up more quickly, but that the extra torque meant I could stay in a higher gear, where before I would have to change down. The additional power and torque are therefore a reality, but the most astonishing thing is without doubt the way the box-unit does its work. So discreetly. You can't tell when it cuts in, or when it cuts out, it is impossible to sense the transition. It becomes a veritable part of the engine. »
What about fuel consumption?
« The first time I filled up with diesel, I realised that I had used more fuel than before", admitted André. "But I quickly realised why. Taken in by the novelty and the rediscovery of my vehicle, and wanting to test the box-unit, I drove in a different way at first. But after a few hundred kilometres I had learned how to use the additional box-unit intuitively and manage the extra power better. And the second time I filled up, I was very surprised to discover that my consumption had dropped by 0.8 litres per 100 km compared to my normal results! The entire process is really convincing! »
The test was completed by a trip to the power unit at the P-Tronic development centre, in order to put some figures to the experience André had just been through.The verdict: an extra 58 bhp and 114 Nm. 
Vehicle: BMW 330d 204 bhp
Power with P-Tronic box: 265 bhp => observed increase in power: 58 bhp, or 27,63 %
Torque with P-Tronic box: 524 Nm => Observed increase in torque: 114 Nm, or  27,49  %
Fuel consumption:
 original calculated level: 7,5 l/100 km, level with P-Tronic box-unit: 6,71 l/100 km => Decrease : 0,79 l/100 km, or 10,53 %
The box-unit: P-Tronic PT-A-76022, type : Common rail, price : 522,75 Euros incl. VAT (if bought on-line)
Links :
- The specification of the PT-A-76022 box-unit in the P-Tronic catalogue
- What the automotive journalists think

- The users' point of view
- François Duval, a world rally championship driver, tests the P-Tronic APT-TDCI-REX box-unit on his Ssangyong Rexton RX 270 XDI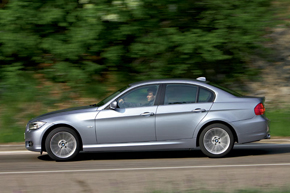 Testing an additional box unit was an exhilarating experience for this commercial director.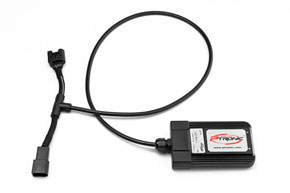 The PT-A-76022 is one of the highest performing additional box-units in the P-Tronic range.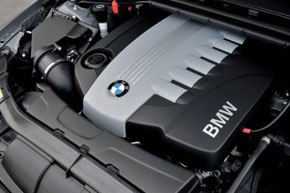 The installation of the additional box-unit posed no problems for André.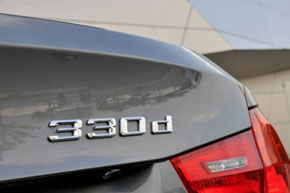 "The extra power was such that I had to change my habits"