New Ford Ranger on the way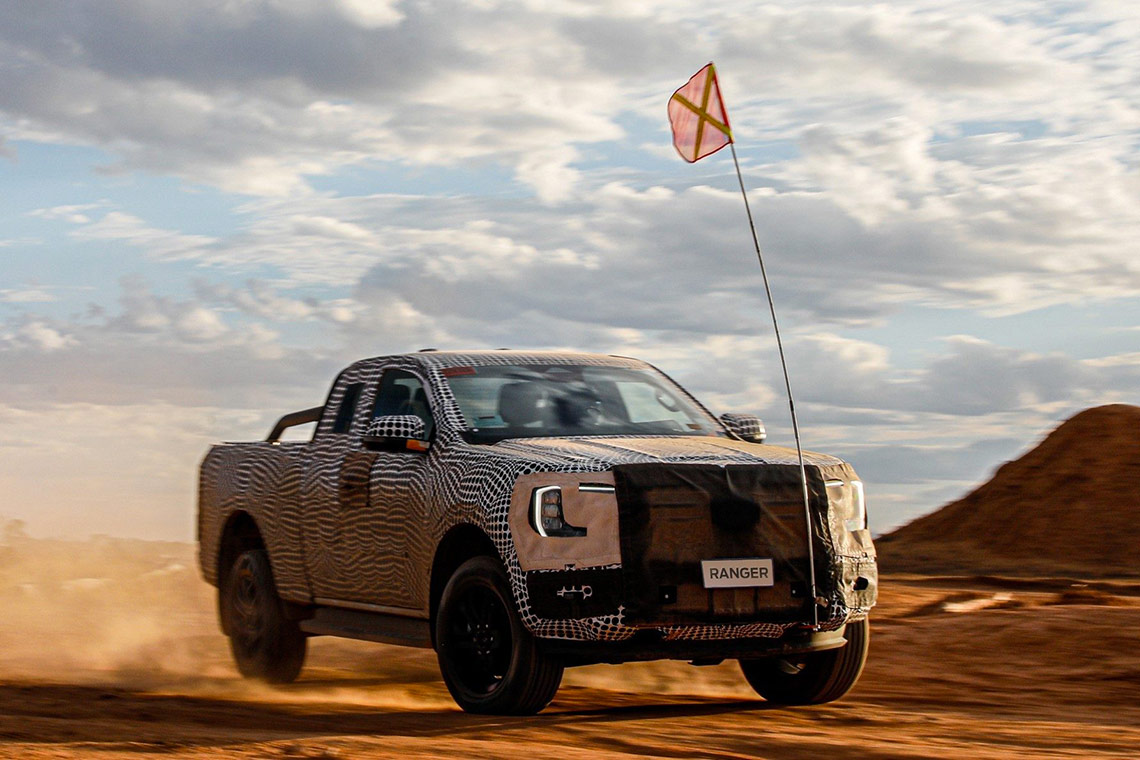 Announced for 2022, the new generation of the Ford Ranger will obviously not be shy about its future. Photographed and filmed in camouflage, the pick-up is more than ever built for off-roading. Nothing seems to stand in its way, even the most extreme situations. The disguise reveals a very different model from the current Ranger, more angular and resolutely inspired by the new F-150 design.
Nothing is known today about the engines that will be fitted to this evolution of the Ranger, but given the success of the 4-cylinder diesel, in particular the 2.0 twin-turbo 213 bhp that equips the Raptor in particular, it is hard to imagine the manufacturer doing without different versions of this 4-cylinder engine, as well as the top-of-the-range version of what is still Europe's best-selling pick-up truck. Solutions that will undoubtedly be enriched by hybridisation formulas in which Ford has already demonstrated its efficiency. There is a lot of work ahead for P-Tronic, whose tuning boxes for the Ford Ranger have been popular for many years with both the lucky owners of the model and the brand's dealers.