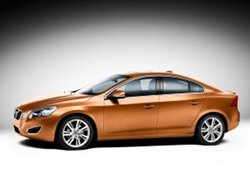 The Volvo S60 initiates the change. The D3 engine fitted to it will now take its place under the bonnet of all the manufacturer's models. With power output of 163 bhp and 400 Nm of torque on the V70, XC70 et S80, this 2.0 5-cylinder will be decreased to150 bhp and 350 Nm on the C30, S40, V50 and C70.
Alongside it, the former 1.6D is renamed D2. Its power is increased to 115 bhp in the C30, S40 and V50 models.
And finally, the D4 comes to make its mark on the small models in the Volvo catalogue, bringing with it 177 bhp and 400 Nm. And all of this little world can already be equipped with P-Tronic additional box-units, as the technical evolutions to the current engines are either minor or non-existent.