A former Seat driver in the World Touring Car Championship, defending champion of Belgium and ninth in the latest IAME world karting championship, Pierre-Yves Corthals knows what he's talking about when it comes to judging a device like the P-Tronic tuning box.
"I discovered it on the Seat Leon 2.0 TFSI. The increase in torque and especially power was astonishing. You can tell how much development work has gone into this box. The P-Tronic doesn't provide power blindly. It exploits the original curves and proves itself able to generate increases at all engine speeds, like a good tuning. It operates efficiently, comfortably and reliably, which is amazing for a box that can be fitted in a few minutes!"
Seduced by the P-Tronic box, "Pilou" Corthals has now adopted it on his own car, a BMW GT 318d.
"Obviously the approach is different on a diesel car. But the workmanship is the same. Here, it's mainly the added torque and improved driveability that interest me in my everyday journeys. Not to mention the fuel savings, which must be about 12% according to my calculations."
Useful links :
- More info on Pierre-Yves Corthals
- Pierre-Yves Corthals's website
- Read other testimonials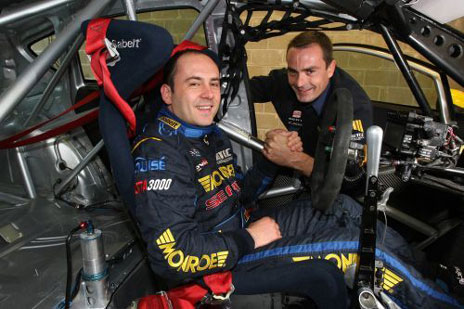 Pierre-Yves Corthals, a convinced user of the P-Tronic tuning box on the Seat Leon TFSI and now the BMW GT 318d.