Pierre-Yves Rosoux is a real car professional. A former karting champion, he has made a name for himself in various driving and racing disciplines. As a member of the Michel Julienne (son of Rémi) stunt team, he has worked as a precision driver in prestigious films: Taken, Taxi, Mr Bean, Rush Hour, Michel Vaillant, The Transporter… He has taken part in dozens of sprint and endurance races since the early 90s at circuits throughout Europe. Pierre-Yves also has a long list of credits as an advanced driving instructor, consultant and test driver for the national media.
Thrills!
Pierre-Yves discovered the P-Tronic tuning box at the wheel of a BMW 330d Touring. Naturally, he fitted it himself… without a glance at the fitting instructions!
"I recognised the manufacturer's original connectors with the box. So I knew immediately I had to connect them to the main sensor on the common rail," he explains.
Two minutes later, Pierre-Yves closed the bonnet, sat behind the wheel and turned the ignition key. The 330d between his hands had just risen from 245 hp to 315 hp and from 520 Nm to 655 Nm!
"The difference is obvious," he smiles. "The car is completely transformed. Much more responsive with more generous torque. Even without pushing the engine, it can be felt in terms of driveability."
0.8 l/100 km of savings
The fuel saving promised by the box interests Pierre-Yves as much as the performance boost he has noticed. After driving 500 kilometres in the 330d Touring equipped with the box, he measured a saving of 0.8 l/100 km at the pump.
"Clearly this difference will not be achieved if you change your driving style, which is tempting with the box. But the saving is real and non-negligible," concludes Pierre-Yves Rosoux.
Vehicle: BMW 330d Touring
Power with the P-Tronic box: 315 hp (232 kW) => increase of 70 hp or 29%
Torque measured with the box: 655 Nm => increase of 135 Nm or 26%
Consumption without the box: 6.5 l/100 km; with the box: 5.69 l/100 km => saving of 0.81 l/100 km.
Other opinions on our boxes and useful links:
- What the motoring journalists think
- The users' viewpoint
- The page on the PT-A-38267 box for BMW 330d 245 hp in the P-Tronic catalogue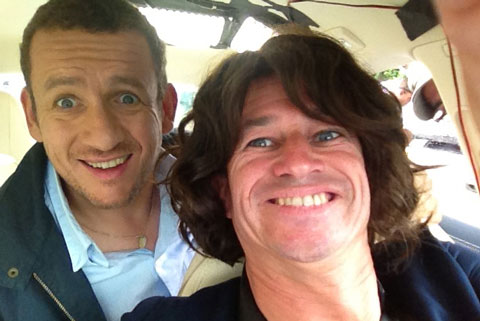 Pierre-Yves provided stunt driving for Dany Boon's partner for a sequence in the film Eyjafjallajökull.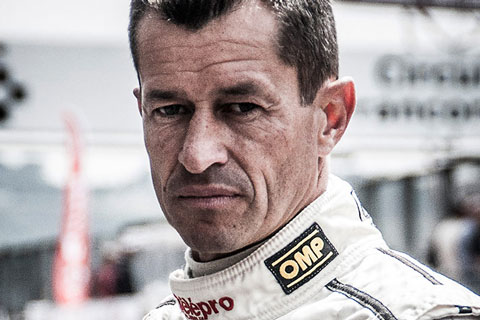 Pierre-Yves Rosoux gained his driving experience on Europe's biggest circuits.